Bath & Body
Our top brands for your bath and body needs. Thymes, Michel Designs and Inis.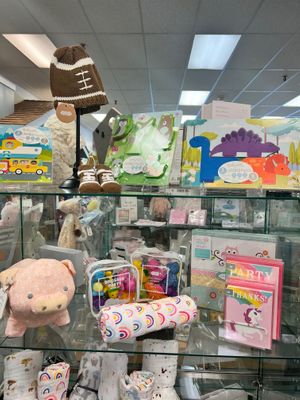 Baby & Kids
Clothes, sleepers, bibs, diaper bags, blankets and more. Brands available: Mudpie, Elegant Baby and others. Baby books, memory books, memory boxes, brag books and more.
Toy Brands available: Melissa & Doug, Ty, Demdaco and others. Many children's books are available.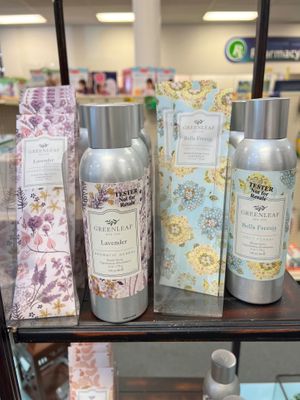 Home Fragrance
Tooley's has candles, flameless candles, candle warmers, home sprays and diffusers.
Brands available: Root, Thymes, Greenleaf, CandleWarmers, and Inis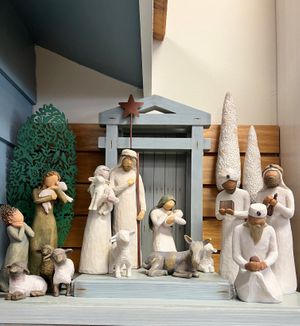 Collections
We offer Willow Tree® angels and figurines. Jim Shore - Wooden carved Santas, Department 56 Village Collections - Dickens, New England, Snow Village, Christmas in the City, and Alpine and Precious Moments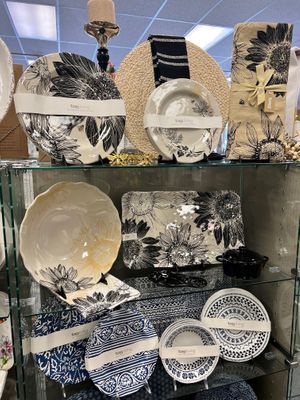 Tableware
Tooley's has tableware, bakeware, kitchen and table linens.
Brands available: Tag, Park Designs, Nora Fleming, Design Imports, Mary Lake-Thompson, and others.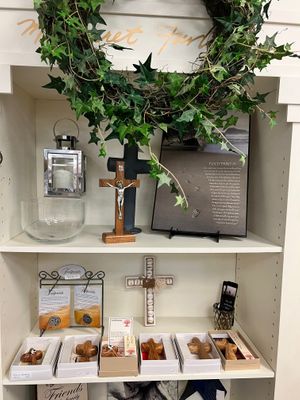 Religious
Shop your inspirational and religious needs at Tooley's - Rosaries, bibles, baptism, christening, first communion, confirmation, wall crosses, jewelry and memorial gifts.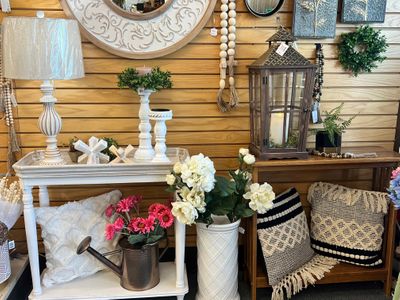 Home Décor
Framed Art, Lamps, Rugs, Pillows, Flowers, Picture Frames, and many other Home Accents.
Brands Available: P Graham Dunn, Raz, Tag, Demdaco, Mudpie, Select, Sullivans, and others.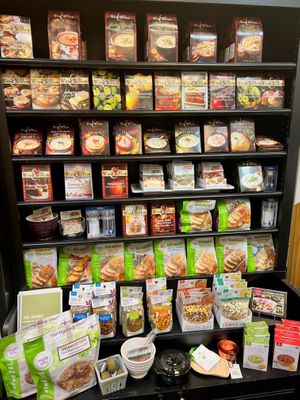 Foods
Wind Willow dips, soups, and appetizer mixers. Republic of Tea bags and loose tea, Molly & You beer bread, and dip mixes. Baker's Candies made in Nebraska.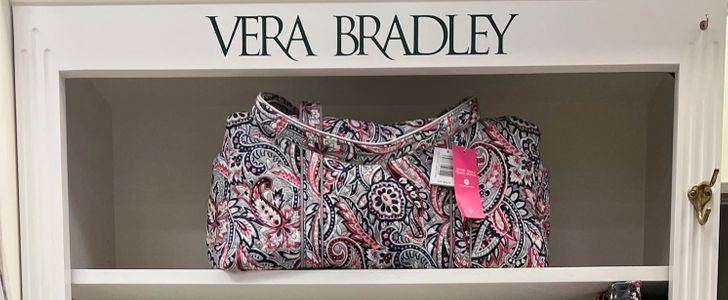 Accessories
Bags and accessories from Vera Bradley, Baggallini and others.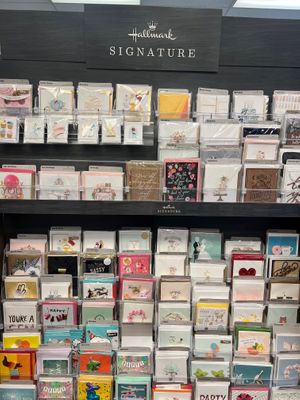 Hallmark
Keepsake Ornaments, Cards, Gift Bags, Wrapping Paper, Bows, Tissue Paper, Holiday Cards and Partyware.